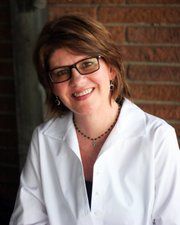 Born and raised in Memphis, TN, Karyn Inzinna Thornhill holds a marketing degree from the University of Memphis. She began her professional career there with RJR Nabisco, representing the Planters Division in the Southern Region. Later she worked for NYNEX, an IBM subsidiary, selling networking systems to Fortune 500 Companies.
In 1993 Karyn moved to Jackson, MS. She quickly became immersed in the political arena, where her father had served as a member of the MS House of Representatives in the early sixties. Working first for the MS Poultry Association, after two years she started her own firm with Choctaw Maid Farms – now Tyson – being her first client. Inzinna Consulting still proudly represents Tyson today. Her business quickly began to grow and today is broad in nature. Her clients include large national corporations as well as state associations and small businesses.
A competitor by nature, her work centers on the pursuit and attainment of clear set goals and objectives. Without regard to party lines, Karyn believes in discovering common ground for common good. She places a high value on relationships; one person at a time. "When someone trusts and respects you, he or she will look for ways to help you. The Golden Rule is golden for a reason."
Inzinna Consulting focuses on the individual needs of each client. After identifying specific goals, a strategic outline is developed and implemented. Services include lobbying both the legislative and administrative branches of MS government, drafting and introducing legislation, tracking all pertinent bills, attending committee hearings and giving testimony, providing legislative status reports, grass roots campaigning and developing political giving programs.
Karyn currently serves on the advisory council of the Mississippi Workers' Compensation Commission. She is past chairman of the Mississippi Agriculture & Forestry Museum Foundation. She is also a member of the Mississippi Economic Council and the MS Association for Non Profits.
When not working, Karyn spends her time with her husband and two children. As active members of Pinelake Church, Karyn serves in a variety of roles including LifeCoaching, lay counseling, and coordinator for Women on a Mission. She also enjoys painting, gardening and is an avid reader.
LifeHouse
In October of 2013, Karyn purchased and renovated a 3,700 sq. ft. century-old home near the Capitol and named it LifeHouse. The downstairs now houses Inzinna Consulting, and the upstairs is a shared space offering start up Christian non-profits and young ministries a place to collaborate and grow.
LifeHouse started as a deep conviction from God when founder Karyn Thornhill was reading a description of the early church in Acts 2. In the passage, people were coming together with glad and sincere hearts, sharing with all who had need, and lives where being saved. The Lord moved her to give up the office space she was renting and find the largest affordable space in order to share it with others. LifeHouse was named in the prayer that God would fill the space with life – and He has! LifeHouse became a nonprofit in 2016.
Emily Pote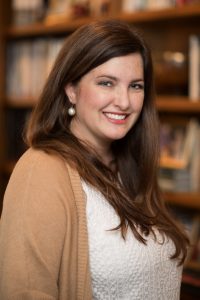 Karyn's administrative assistant obtained her B.A. in English at Mississippi College and her MBA at the University of Mississippi. Emily leverages her knowledge to help Inzinna Consulting thrive. Her responsibilities administrative assistantance, office management, accounting, social media, and graphic design. She is married and has two children.