GOVERNMENT RELATIONS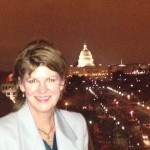 Governmental Relations is at the heart of everything we do at Inzinna Consulting. Whether it's the executive branch, the legislative branch or the many state agencies, relationships matter. Inzinna Consulting has spent over twenty years developing relationships with those in positions of leadership today. We know both the process and the people necessary in order to accomplish the results our clients demand. Inzinna Consulting services always start by focusing on the individual needs of the client. After identifying specific goals, a strategic outline is then developed and implemented. Whether it's drafting and introducing legislation, providing testimony at committee hearings or educating legislators on the issues and needs of our clients, Inzinna Consulting stays focused on the task at hand – success.
EXECUTIVE BRANCH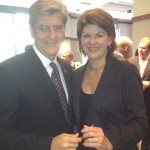 The Executive Branch of government consists of the Governor, Lieutenant Governor, Attorney General, Secretary of State, State Auditor and Treasurer. To lobby successfully in MS, it is imperative to have access and established relationships with these key individuals. That is why longevity matters. Inzinna Consulting has been working alongside our elected officials for many years on behalf of our clients. Without regard to party lines or politics, Inzinna Consulting has a welcomed seat at the table to discuss client's challenges, needs, objectives and goals.
STATE AGENCIES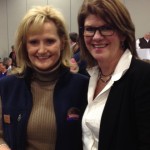 Whether you are a multi-national corporation, a Mississippi-based small business, or a state association, much of your success depends upon your access – and established relationships with – the agency directors and managers that oversee your business. Much of what happens within the dome of the Capitol is driven by the needs and wishes of the various agencies long before the session begins. Having your needs as a part of their wish list is fundamental to success. There is also a great deal that can be accomplished through regulation without legislation. As a client of Inzinna Consulting, you are well positioned to work closely with those who can directly impact your future.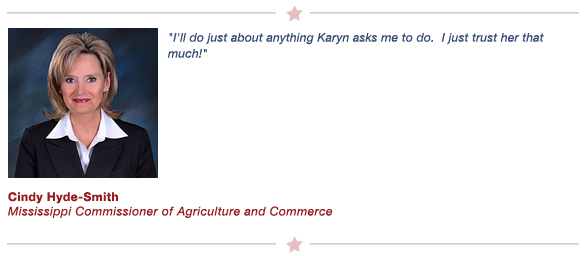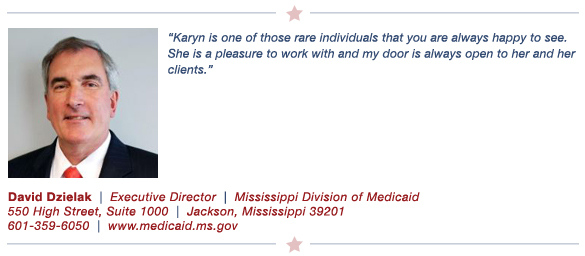 NONPROFITS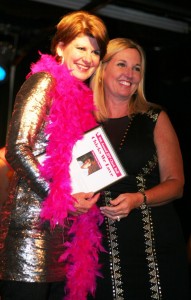 The nonprofit sector is one that Inzinna Consulting has long been passionate about. Representing a number of nonprofit clients, Inzinna Consulting understands the unique challenges that a nonprofit often faces. Karyn is past chairman of the MS Agriculture and Forestry Museum Foundation overseeing a capital campaign program poised to raise over $10M. She has served on the Board of Directors for Habitat for Humanity.
LifeHouse
As an extension to Inzinna Consulting's commitment to the nonprofit sector, Karyn purchased a 3,700 sf century old home near the capitol and named it LifeHouse. Once fully renovated, the downstairs will serve as her office while the upstairs will be shared space offering start-up Christian nonprofits and young ministries a place to collaborate and grow. LifeHouse became a nonprofit in 2016.
Inzinna Consulting partners with many nonprofit ministries and organizations throughout the Jackson area. Karyn was named a "Hot Chick" by the Center for Violence Prevention for her legislative work on Human Trafficking. She partners regularly with T&T Ministries, and traveled to South Africa with Restoration Hope
where she was able to work alongside Tabitha Ministries and IThemba.
One of Karyn's proudest legislative moments was watching Dr. John Perkins stand before the MS House and Senate as both chambers acknowledged his lifetime work as founder of Voice of Calvary Ministries and The Perkins Center. Interviewing Dr. Perkins along with his wife, children, and staff in preparation for the resolution being presented provided an opportunity to grow and learn that is rare. Resolution for Dr. Perkins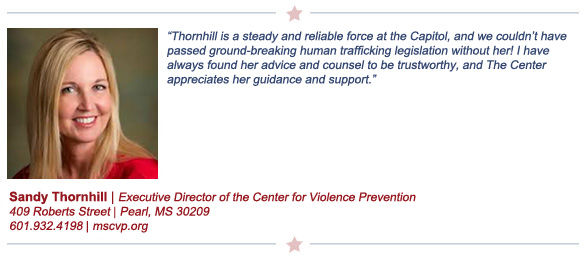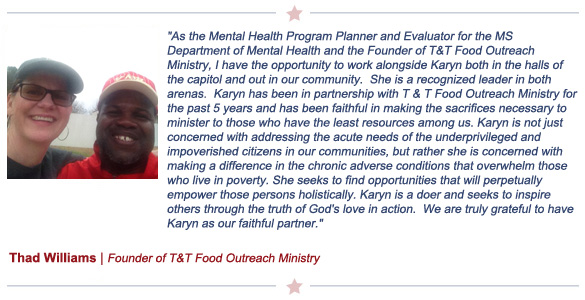 TEAM BUILDING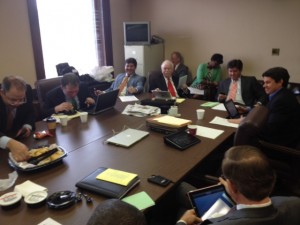 Inzinna Consulting has a long history of coalition development and team building. Whether it's a client who benefits from additional "boots on the ground" or a specific issue that impacts a large group, Inzinna Consulting has the historical knowledge to put together a team that will not stop short of success. Read below what collaborators say about their working experiences with Inzinna Consulting.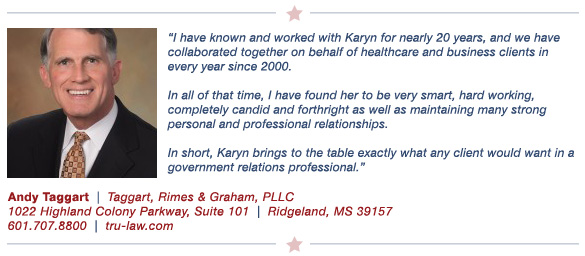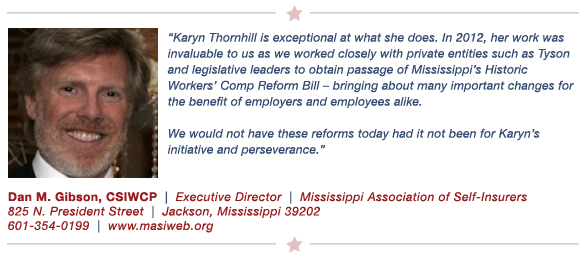 PROCUREMENT
Procurement is simply defined as "getting something by special effort; obtaining or acquiring."
It is this special effort that clients of Inzinna Consulting have come to expect. Whether through a formal bid process, working alongside agency directors to implement beneficial internal changes, or working with lawmakers to craft and pass laws, Inzinna Consulting will always have its client positioned to attain success.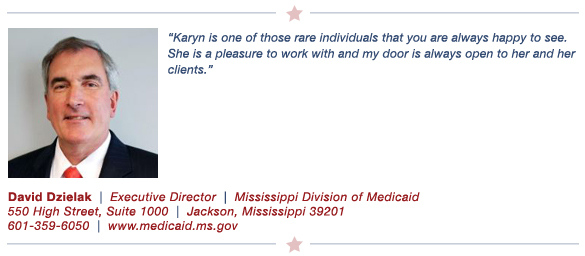 GRASS ROOTS DEVELOPMENT
If you are a statewide association or a business with employees throughout the state, the effectiveness of a strong grassroots organization cannot be overstated – or overrated. Legislators want and need to hear from their constituents back home. Let Inzinna Consulting teach you the basics of a grassroots effort, such as how to identify and contact your legislator, what to say when you finally get them on the phone, and how to close the conversation in a way that ensures accountability and allows for follow-up.
POLITICAL GIVING
How much? To whom? Where and when?
These are questions that often seem daunting to a newcomer in the political arena. They needn't be. Inzinna Consulting will develop a giving plan that will maximize both your budget and your sphere of influence. We will also guide you in making certain you are always in compliance with our state laws governing contributions.
LIFEHOUSE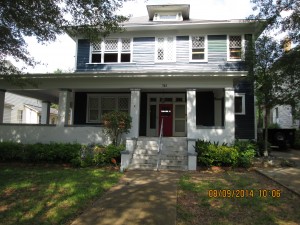 In October of 2013, Karyn purchased a 3,700 sq. ft. century-old home near the Capitol and named it LifeHouse. Once fully renovated, the downstairs will house her governmental affairs firm, Inzinna Consulting. The upstairs will be shared space offering start up Christian non-profits and young ministries a place to collaborate and grow.