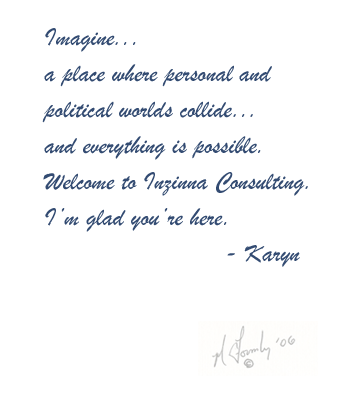 WELCOME
Imagine unparalleled access to policy and decision-makers who can change the outlook of your organization. Would that benefit you?
At Inzinna Consulting, clients enjoy the benefits that 15 plus years of relationships, and goodwill have earned. Whether legislators at the capitol, state agency heads, or members of our executive branch, you can always count on hearing:
"Come on in, the door's open!"
Inzinna Consulting focuses on the pursuit and attainment of clear set goals and objectives. After identifying the individual needs unique to each client, a strategic outline is developed and implemented. Strong relationships with our Washington DC delegation also allow for issue advocacy on an as needed basis.
If a track record of success built on integrity and mutual respect strikes a chord with you, and you would like to learn first-hand what you could enjoy as a client of Inzinna Consulting, please give us a call.
It would be a pleasure to meet you.